<![if !vml]>

<![endif]>

BROCADE CORNER STAMPS

DINOSAUR FEET 24" LONG LEFT AND RIGHT


MIDDLE EASTERN ARTWORK SET

ARABIC SCRIPT STONE COPIED IN CONCRETE

FIRE INSIGNIA FINISHED STAMP

AZTEC SUN 24" SMILING AVAILABLE IN FINISHED ART OR STAMP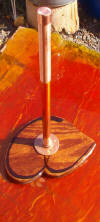 THE ADDISON

LIGHTHOUSE CONCRETE STAMP

DATE STAMPS FOR CONCRETE 1 1/2" HIGH

STAMPED CONCRETE LOGO STAMP 4" X 7"
60" KOKOPELLI IN PROGRESS

FINISHED
WE CUSTOM BUILD ANY KIND OF CONCRETE STAMP IF YOU WANT IT IN THE MUD WE CAN MAKE IT

" IN GOD'S HANDS " FORM LINER ART FOR CHURCH (IN PROGRESS) THIS IS THE MASTER WHICH WILL BE CAST IN CONCRETE WHEN FINISHED, STAINED AND SEALED AS PART OF A HEAD STONE.
BASQUE ARTWORK STAMPSET (RIGHT) FINISHED STAMPED CONCRETE (LEFT)
CLICK ON PICTURES TO ENLARGE
CONTACT INFORMATION:
A-1 SUPPLY CO. LLC.
9763 H.4 N.E.
MOSES LAKE, WASHINGTON 98837
OFFICE: 509-762-9389 Cell: 509-750-1270
EMAIL: msil@nwi.net
LET US BE YOUR PLACE TO GET YOUR CONCRETE STAMPS AND SUPPLIES, MOST OF THE CONCRETE STAMPS WILL SHIP FEDEX VERY REASONABLY VIA FEDEX GROUND. CONCRETE STAMPS AND ACCESSORIES, SO GIVE US A SHOT AT YOUR NEXT SET OR FIRST SET OF CONCRETE STAMPS. WE ALSO DO CUSTOM STAMP DESIGN AND ARTWORK STAMPS.